How To Refinance My Auto Loan?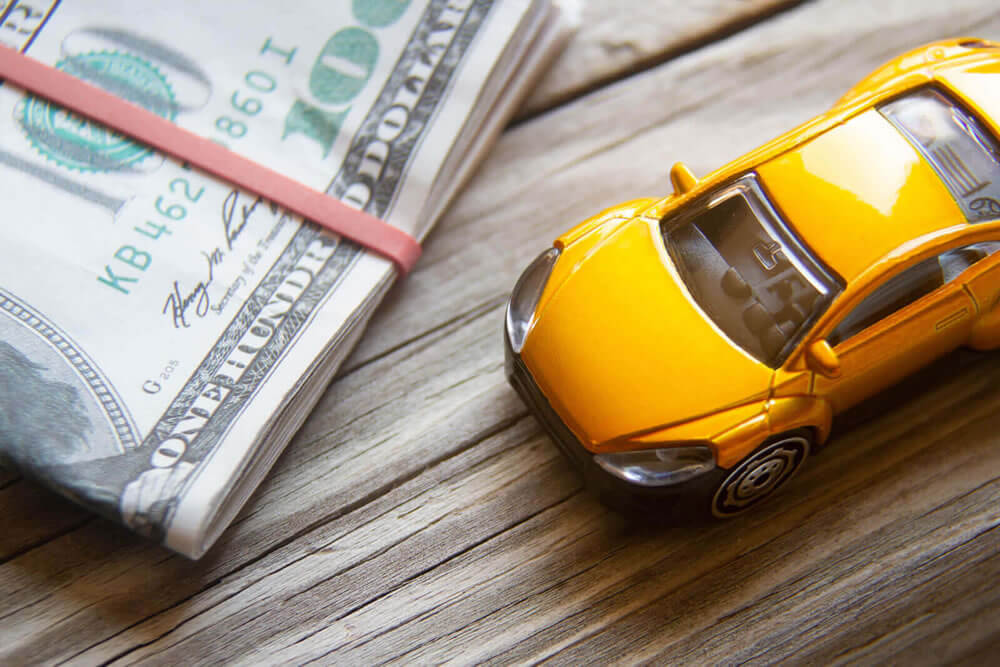 Refinance auto loan
Refinancing loan plans is an opportunity to seize lower interest rates and affordable monthly payments. Refinancing has been common in home mortgages for decades. Now, consumers are also waking up to refinanced auto loans. If you are also new to auto refinancing and don't know about car refinance rates and other details, hang in there and read this post till the end.
Here, we will share with you a step-by-step guide to refinance your auto loan. We will also try to help all struggling car owners by discussing how to refinance a car loan with bad credit.
How to Refinance Auto Loan: A Step-by-Step Guide
Below are the eight steps you should take to refinance your auto loan smoothly.
1. Check Your Credit Score
First, you need to check your latest credit score because you will be qualified for the best car finance rates based on that number. Instead of being asked by lenders to check the credit score, do it on your own. Although your bank or credit issuer will provide you free credit report, if it is not happening, you can find out your credit score for free on Credit Sesame or Credit Karma.
It is also recommended to get your credit report audit and reviewed for any discrepancies. You can also do this without spending a buck at AnnualCreditReport.com. The website offers you to get your credit report reviewed without any charges every 12 months.
A credit score over 660 is considered fair and proves to be good for many refinance offers. However, you can only get the best car finance rates for 740 and above credit scores. But you don't need to feel hopeless if you are struggling with your credit score lingering around 500. Some lending platforms can also fetch you reasonable refinance rates with a bad credit score.
2. Find out Your Vehicle's LTV Ratio
Your car's loan-to-value (LTV) ratio also plays an integral role in determining your eligibility for a certain refinancing plan. LVT ratio is the amount of money you owe to the actual price of the asset. If your vehicle's LVT ratio exceeds 100%, you have entered the difficult territory of "negative equity." Or in other words, you have gone "underwater" on your car loan.
If it has been more than a year and you have lost track of how much you have paid in loan payments and what's the vehicle's current market value, calculate them first. If the LVT ratio comes lower than 100% (asset value is more than what you owe on it), you have a shot at qualifying for some car refinance rates. Otherwise, you should wait, pay off some more loan amount, build some equity, and then consider applying for refinancing.
3. Check If There Are Prepayment Penalties
Some lenders put the clause of a prepayment penalty in their agreements to stop clients from refinancing in the future. Therefore, it is always better to look at every pointer on the car financing agreement, including the fine print, to be aware of any such penalty. Also, there is no harm in asking the lender straight away if they charge prepayment penalties.
Many lenders don't impose prepayment penalties. But if it is inevitable in your case, make sure that it doesn't offset all the savings you are planning to make through the refinancing deal.
4. Factor in the Remaining Time on Your Current Auto Loan
This is the last thing you need to do before taking the decisive steps toward refinancing your auto loan. If you are already one or one and a half year closer to paying off your auto debt, try to hold it out instead of rescheduling your monthly payments for a lesser amount that could result in higher rates.
If the remaining term is longer than two years and there is no prepayment penalty, you can consider making it shorter if your financial outlook has improved, and you have more money to spare every month. Not only will you get rid of your debt in lesser time, but you will also have to pay less in interest.
5. Get Your Documents Ready
Once you are sure about applying for a refinancing offer, get your documents ready. Even though different lenders and car dealers have different paperwork requirements, the following documents should be at your immediate disposal besides your social security number and driver's license.
Tax return forms from the last couple of years.
Last few payslips.
The title, registration, VIN, and proof of insurance of your existing car.
Your current balance and lender's information.
6. Look Out for the Best Refinance Deal
A car owner applies for refinancing when they strive for better interest rates. Therefore, when you start searching for car refinance rates, getting a lower interest should be your top priority. Besides asking friends, family, and colleagues, you should run an online search on the lenders and car dealers that offer the best auto refinancing deals.
Besides car dealers and auto lenders, you can also find out banks and credit unions providing refinancing offers that fall in line with your requirements.
7. Apply for the Quotes
Once you are done vetting the auto dealer for refinancing, apply for loan rates. Most lenders will return you immediately with the rate based on the soft inquiry on your credit report. They then run a hard inquiry to ensure all your provided information matches with your credit history. Once they are satisfied, they will send the final car to the refinance rate. If you are applying for quotes from multiple lenders, try to do it within a couple of days to protect your credit report from the impact of hard inquiries (multiple inquiries within 45 days are considered as one).
8. Finalize the Car Refinance Offer
Apply for the car refinance offer and wait for the approval of your application. Upon approval, your lender will pay off your remaining old loan. Moving forward, you have to make payments to your new lender based on new terms. The car title will also transfer to the new lender. Seasoned auto loan lenders and car dealers take care of this transfer on their own. Finally, you will receive the paperwork of the newly inked refinancing deal.
Refinancing Car Loan with Bad Credit
The above procedure has to be followed when you boast a fair, good, or excellent credit score. People struggling with bad credit won't find many car dealers that can help them with refinancing. However, some are still willing to refinance car loans with bad credit. These lenders usually offer refinancing deals on bad credit deals when:
The client has proven themselves as a responsible borrower that consistently pays in full and on time.
The client has reduced or completely taken care of their other bad debts.
The client has increased their income in the recent past.
If you think you are fulfilling the above criteria despite having bad credit, you can try your luck and apply for auto loan refinancing. Only reach out to those dealers and lenders that categorically promise to refinance car loans with bad credit.
Get in touch with CarLoans.com today to find out your prospects for getting a refinancing deal on a car loan with bad credit. You can also visit our website to get offers of used auto loans, touchless car loans, online car loans, and so much more.