What Interest Rate Can I Expect for Auto Loan?
2020 has been a tough year for the automotive industry. The coronavirus further hit the already struggling auto manufacturing sector. The turmoil in the auto industry has also affected its financing landscape. As per the Experian's report on the automotive finance market, the average auto loan for a new vehicle in the first quarter of 2020 was 5.61%. Moreover, the used car auto loans lingered around %9.65.
While keeping in mind the current market scenario, Experian has estimated the average interest rate on auto loans, both new and used cars, for different credit score bands.
| Credit Score | Very Poor (300-500) | Poor (501-600) | Fair (601-660) | Good (661-780) | Fair (781-850) |
| --- | --- | --- | --- | --- | --- |
| Average APR for New Vehicle | 14.39% | 11.92% | 7.65% | 4.68% | 3.65% |
| Average APR for Used Vehicle | 20.45% | 17.74% | 11.26% | 6.04% | 4.29% |
The above chart gives you a quick glance at what interest rate you can expect knowing your credit score while applying for a new or used car. These are rough estimates and usually swing a lot due to various factors that lenders use while assessing an auto loan application.
In the following discussion, we will talk about all the factors that can affect auto loan rates. After getting this information, you will be better positioned to go to any auto financing service with the right expectations.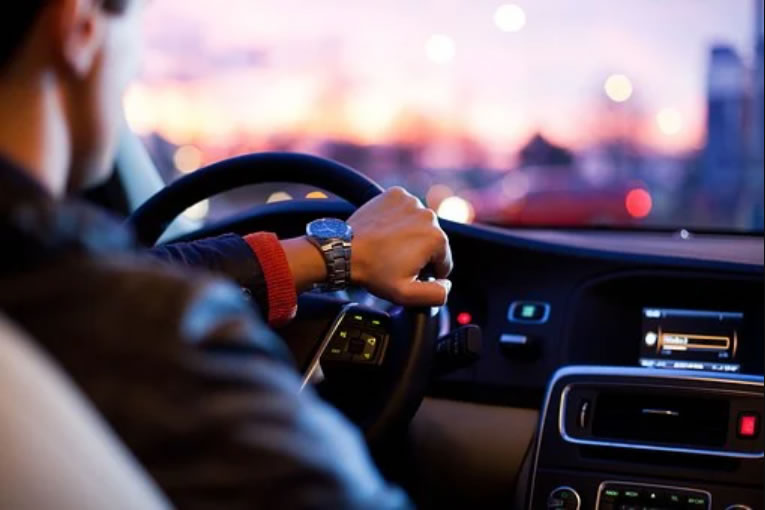 Auto Loan
Debt-to-Income Ratio
Debt-to-Income (DI) ratio is the most effective tool for lenders to assess if they want to approve an auto loan for the given borrower. The higher the DI ratio, the lower your chances to get an auto loan at a reasonable (lower) APR. Calculating the DI ratio is pretty straightforward. Just divide your recurring monthly debt by your monthly income and multiply the obtained number by 100 to get a percentage value.
Usually, DI ratio lingering around 15% to 20% is considered suitable for approving auto loans. A 20% DI ratio shows that your monthly loan, mortgage, and credit card payments make 20% of your salary, dividends, bonds, and other monthly income streams. As the DI ratio mounts and crosses 50%, it will become a tall order to qualify for an auto loan.
On the other hand, a very low or no DI ratio also doesn't sit well with lenders. If you don't have any well-established debt repayment regimen in place, lenders can't assess how good you will be in the repayment of their loans.
Operating Age of the Vehicle
The vehicle's age plays an integral role in determining interest rates in many auto financing and refinancing scenarios. Let's try to understand how the "age" of a vehicle can determine its loan interest rate. Suppose you apply for the secured auto loan for a brand new car. You will surely get a lower rate than what you would get for a reasonably old vehicle.
However, the loan rate will still feel higher, mainly if you apply for the secured auto loan. A secured auto loan is the one that you get against the financed car. A secured loan agreement allows lenders to repossess the car for recouping the debt.
A car is an asset that depreciates with time, and a new one depreciates at a quicker rate. When lenders issue a secured loan for a new car, there is a risk that they won't be able to recoup their debt even after the repossession in case of nonpayment. To bridge the value gap that is lost due to depreciation, they keep a higher interest rate on the vehicle.
Similarly, they also fix a higher interest rate on cars that exceed a particular operating life. For instance, cars older than ten years will always have higher interest rates because they are vulnerable to more extensive faults. If we only base interest rates on the vehicle's operating age, then relatively new cars (within three years of use) boast good auto loan rates.
Then, the reputation of cars and manufacturers also matter. For instance, some carmakers are known for offering vehicles with long operating lives, lesser depreciation, and far and few repairing requirements. Then some cars are known for quick depreciation and all-of-a-sudden repairs and maintenance requirements. This reputation of a particular car brand and model also factors when lenders determine interest rate based on its age.
Profession and Employment History
It is another crucial element that plays an integral role when lenders decide auto interest rates. The best auto refinances companies give extra importance to professional and employment details because it can tell you how stable the borrower is on the financial front. For instance, an auto loan applicant with patchy and bumpy employment history with too many gaps is not a good sign for lenders.
Auto financing companies avoid working with those showing employment inconsistencies. After all, they have to get into a 5-7 year partnership with the borrower and thus need to make sure that they can pay the repayment installments on time. In many cases, they may ask you to furnish pay stubs and other proof of income for finalizing the interest rate.
If they are not satisfied with your employment track record, they might put a higher interest rate on loans to take the edge off the nonpayment risks. Some lenders also give you an option to get your interest lowered by making a hefty down payment.
Besides employment history, some lenders also factor in what type of profession you are in. Whether it is blue-collar or white-collar and how much job security the profession provides— all these insights also help them devise interest rates that remain good for borrowers and themselves.
Repayment Term
How much time you need to pay back the loan also affects the APR you will pay on your auto financing. Usually, repayment terms that are longer than five years are considered high-risk and boost higher interest rates. This higher interest rate is not just about pushing people to sign up for shorter repayment terms. It has been found out that more of the auto delinquencies are related to longer repayment terms. Usually, repayment terms longer than 60 months see a spike in interest rates when you add another year on it. S&P Global data shows that your interest rate for new car financing can increase by 0.2% if you opt for a 72-month repayment term instead of 60 months.
The Lender You Pick
Lastly, which lender you to pick will also determine the interest rate on your auto loan. For instance, big banks are known for offering loans on higher interest and catering to borrowers with only good credit. Then there are online platforms that offer low-interest rates and also serve to those who have bad credit and can't pay higher upfront installations. You can also find online marketplaces that can connect you with lenders suitable for your credit and auto loan type.
If you want to find out the exact interest rate you will get on your auto loan, get in touch with car CarLoans.com. You can also surf through its website to research current car loan rates, touchless car loans, online car loans, and so much more.