How Does a Pre-approved Auto Loan Work?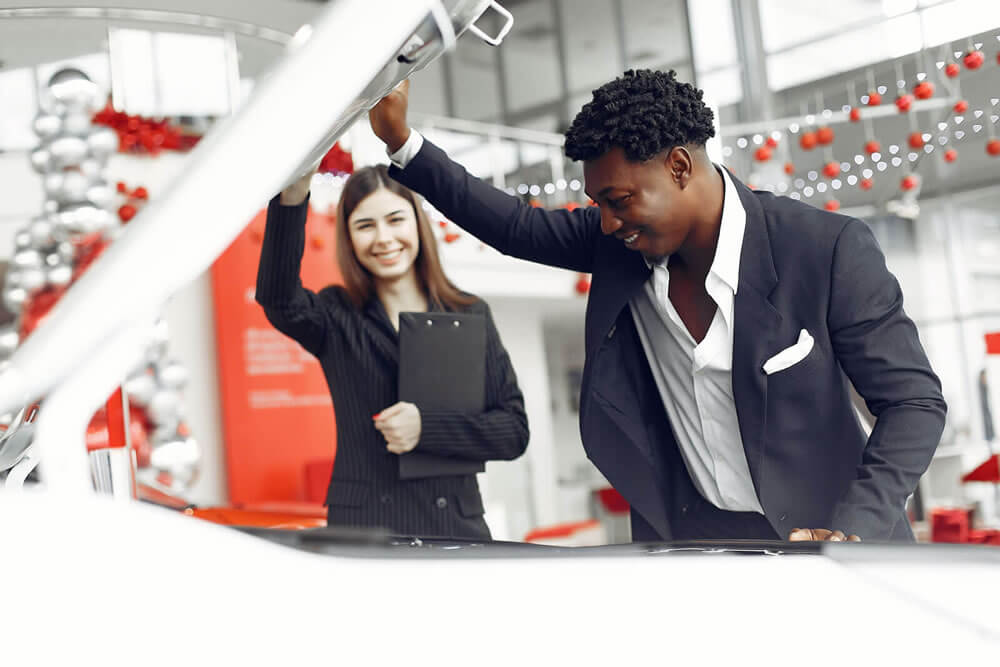 An auto buyer checking under the hood
If you're in a hurry: Pre-approved auto loans let auto consumers know exactly how much financing they are eligible for to purchase a used or new car.
If you're planning to finance a used car or a new car, getting pre-approved for auto loans or refinance car loans can mean the difference between a stroll through a park and an absolute nightmare. Granted, auto loan pre-approvals aren't a necessary requirement for auto buyers, however, they can help approximate exactly how much you can afford.
It's quite simple, really. Even if you just asked your lender for pre-approval, you will only be asked to supply some of your information and you'll be confirmed about your financing status within 24-hours (or maybe less).
Note: Auto loan pre-approvals are typically only valid for up to 2 months, however, depending on your lender, your approval may be applicable for a different time frame.
Does Pre-Approval Mean Your Loan Is Guaranteed?
No, it doesn't, and typically, prequalification is the word used to describe a guaranteed loan. You see, prequalification generally leads to a soft inquiry about the financial situation and you can proceed to getting the car you had your eye on.
Pre-approval, on the other hand, means that you still aren't approved and you are bound to face a hard inquiry.
Where Can I Get Pre-Approved?
If you wish to be pre-approved for a loan, you will have several options to choose from. For instance, you could visit your nearest dealership and then submit an application with their financing department. However, you should know that if you get pre-approved through this particular dealership, you will only be limited to the option they have available.
If you don't know what you're getting pre-approved for, and don't wish to limit your options, you can also do the same with a credit union or a bank. Again, you will be required to submit an application with either financial institution and then you can proceed to buying any car from any dealership in the nation.
What's the Difference?
Once an external lender has reviewed your loan application, they will determine how much you are eligible to receive based on what you can afford and the interest rate of your loan. Typically, credit unions and banks charge much less interest.
For this reason, your pre-approval from the bank can also act as a bargaining chip to get the best offer from the financing department at a dealership. If you play your cards right, you might even settle a deal with better loan terms at your local dealership.
1. Proof of Income
Credit card unions, banks, dealerships and all other financial institutions that lend money for auto loans for that matter, will never grant you pre-approval without verifying your current income. This is why every loan application questions you about your gross annual or monthly salary.
Additionally, these financial institutions will always also ask you to submit proof of the income you stated in your loan application. This could be in the form of a recent paycheck or, if you are self employed, proof of 2-years worth of tax returns. Other than this, there are many other ways that an auto buyer can verify their income, including statements that highlight:
Child support
Alimony
Disability income
Retirement income
2. Credit History
Naturally, your lender will also go through your credit reports before pre-approving you for an auto loan. You see, income alone doesn't determine whether an individual is a potential defaulter. For this reason, banks and other financial institutions prefer assessing their debtors' debt-to-income ratios and their payment habits.
Generally, banks and other financial institutions consider a healthy debt-to-income ratio to be around 36%. Now you might have a very sizable income, however, if you're drowning in your own debts, then you will automatically have very less disposable income. Of course, this will only mean that you aren't pre-approved and you can start browsing other options now.
Can't Get Pre-Approved?
Likewise, banks and other financial institutions tend to reject loan applications based on your collection amounts, frequent late payments or simply by judging your credit history. There are, however, many lenders who offer subprime auto loans or loans for people with bad credit, if you can't seem to get pre-approved.
Generally, a credit score that stands below 680 tends to get automatically rejected for a pre-approval, however, these auto buyers will have a better chance with the subprime category. It's safe to say that even subprime loans fall short of the nightmare we mentioned in the beginning of the article and you will only be required to pay a higher rate of interest on the loan.
Always Settle for Comparison Shopping
Whenever you are shopping for an auto loan or refinance car loans, it really pays to visit or speak to many different lenders and financial institutions. You can do so by initially making a note of their individual credit score requirements, interest rates and other loan terms that may be of significant importance to you. After doing so, a simple comparison between what you've found could help you find the best terms for the deal.
Can I Obtain More Than One Pre-Approval?
Yes, you can and many auto buyers around the world actually do so without hurting their current credit score. You see, making multiple credit inquiries and applications also tends to hurt your credit score. However, modern credit scoring systems can notify or decipher on their own that you only did so to investigate the best rates for pre-approved car loans or refinance car loans.
Note: According to experts, every loan inquiry or application that was carried out within 30 days, will be counted as a single inquiry during credit score recalculation.
Let Us Help You Get the Car You Deserve
While you ponder which institutions you need to go through for your auto loan, how about we offer you a chance to borrow the cost of your future car despite your bad credit history?
If you partner with CarLoans.com, you will find that getting a car loan for bad credit, no credit or good credit has never been easier. All credit scores are welcome for our services and we can help you get an auto car loan in just 60 seconds!
Visit CarLoans.com today to research current car loan rates, touchless car loans, online car loans and so much more.