How Does a Car Loan Work?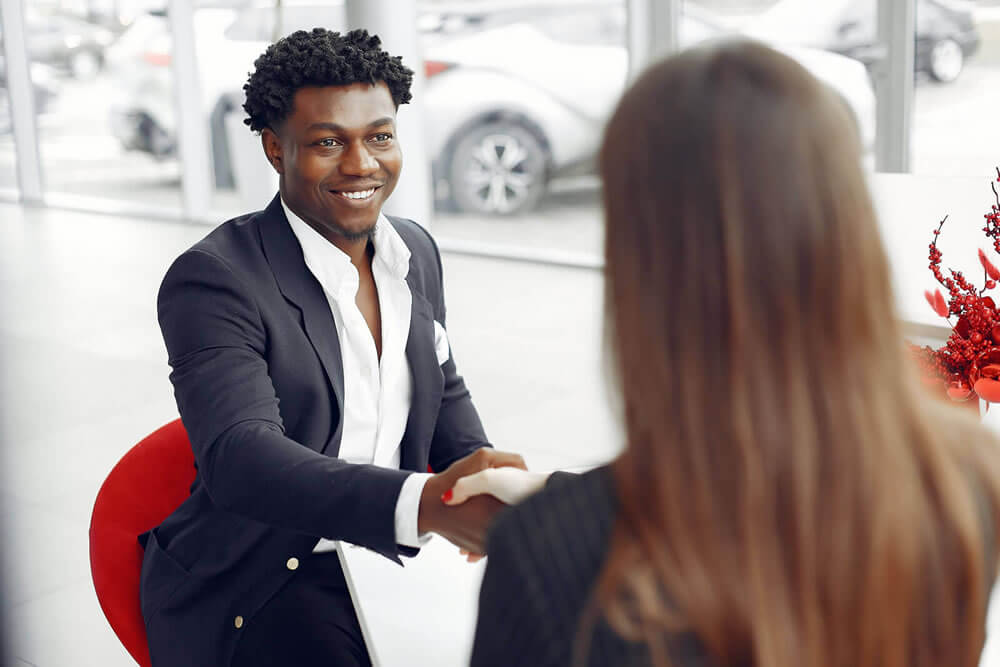 A man shaking hands
Buying a car is a big decision. In fact, in most cases, it is among the most significant purchases an individual makes. Of course, other than researching what make or model you prefer, you will also have to figure out how to settle the transaction.
While some consumers may be able to afford to pay up front for their car, others choose financing, which mostly translates to opting for auto loans for a pre-owned or new vehicle. This loan is, then, paid back over a pre decided period of time, with interest.
How It Works
An auto loan has, for the most part, the same dynamics as other varieties of loans. Car loans are handed out via financial institutions, such as banks, or via the auto dealer from whom you are purchasing the car. In either case, you will be allowed to loan money to pay for your car, if you agree to pay back this amount through monthly installments, plus interest.
If you can't seem to keep up with your monthly payments, the lender will legally be allowed to take back the possession of the car. Remember, whenever you opt for an auto loan, you will not be the only party who owns a stake in your wheels. You see, your lender also made a financial investment, and it is vital that you understand what this means for you.
Where Can You Get Car Loans?
When looking for an auto loan, you will have a few choices and we're only going to discuss some of the most common ones. Firstly, you can get a car loan directly from financial institutions, like a credit union or a bank.
This option should be quite appealing for you if you already have a good relationship with either institution, which sometimes helps in securing a better rate. Also, you will be applying for a loan directly from the institution, hence avoiding the middle man and the additional fees that creeps in along with a 3rd party.
Alternatively, you can also get car loans from auto dealerships when you walk-in to buy a used or a new car. The benefit of this scenario is that you have a one-stop-shop solution for the entire process, if time is of the essence. In addition, dealerships also offer you car loans from different lends, meaning you will have a few choices while you weigh the benefits of all the special deals individually.
However, auto dealerships do not lend you money directly as was the case through a credit union or a bank. Instead, the dealership will be the middleman, who works with lenders in order to arrange the terms of the loan for you. For this reason, dealers are likely to charge you over and above the original cost of the loan, since they are in it for the profits too.
Whichever institution you pick, will automatically become your lienholder. This term is used to signify parties that own auto loans and who you owe monthly payments to. Of course, you can also sell your loan to another individual, where you will become their lienholder.
How Much Will It Cost You?
The lifetime cost of your auto loan will depend on a couple of factors. For instance, there is the APR, which is short for the annual percentage rate. This number represents the interest you will pay for the auto loan and the lower your APR, the lesser you will have to pay back over time.
Another cost you may have heard about is the down payment, which is simply the cash amount you have to pay at the outset of the transaction. One very important factor in determining the cost of your auto loan is the loan term. This represents the length of time it'll take to repay your loan, which is often somewhere between 36 and 72 months.
There is also the principal amount, which is used to refer to the initial loan amount. The cost of your car loan, over time, can be summarized as the principal amount PLUS interest.
All of these factors, combined, will help determine how much you owe (plus interest) over time. Auto loans with lower interest rates but longer lengths of loan terms may seem like the way to go, but in reality, they will end up being a lot more expensive than a short term loan with a higher interest rate.
Of course, the monthly payments required for a shorter term may be more than you allocated in your budget and hence more expensive for some people. However, increasing your down payment can save you a lot of money over the life of the loan.
Best Banks for Auto Loans in 2020
1. LightStream
LightStream offers car loan options for every kind of deal you could possibly imagine. This includes used cars, new cars, cars from a private seller or a dealer, classic car financing and lease buyouts. However, LightStream is only a good option for those consumers who have a good to excellent credit score.
Minimum credit score: 660
Starting APR: 3.49% to 11.89%
2. Bank of America
The Bank of America offers auto buyers convenient and flexible financing options that can be applied for directly from their website. Their rates are quite competitive and in some cases, auto buyers can also qualify for discounts. Of course, this is only possible if you are an eligible Bank of America customer.
Minimum credit score: Not specified
Starting APR: 2.69%
3. Capital One
Capital One allows auto buyers to borrow small amounts, up to $4000, however, they require you to purchase your choice of car from their affiliated dealerships. In a lot of ways, this particular option is as close to the one-stop-shop solution we referred to earlier, in that you wouldn't have to deal with many different stakeholders for one simple transaction.
Minimum credit score: Not specified
Starting APR: Not specified

Let Us Help You Get the Car You Deserve
While you ponder which institutions you need to go through for your auto loan, how about we offer you a chance to borrow the cost of your future car despite your bad credit history?
If you partner with CarLoans.com, you will find that getting a car loan for bad credit, no credit or good credit has never been easier. All credit scores are welcome for our services and we can help you get an auto car loan in just 60 seconds!
Visit CarLoans.com today to research current car loan rates, touchless car loans, online car loans and so much more.