Are Chase Auto Loans Good?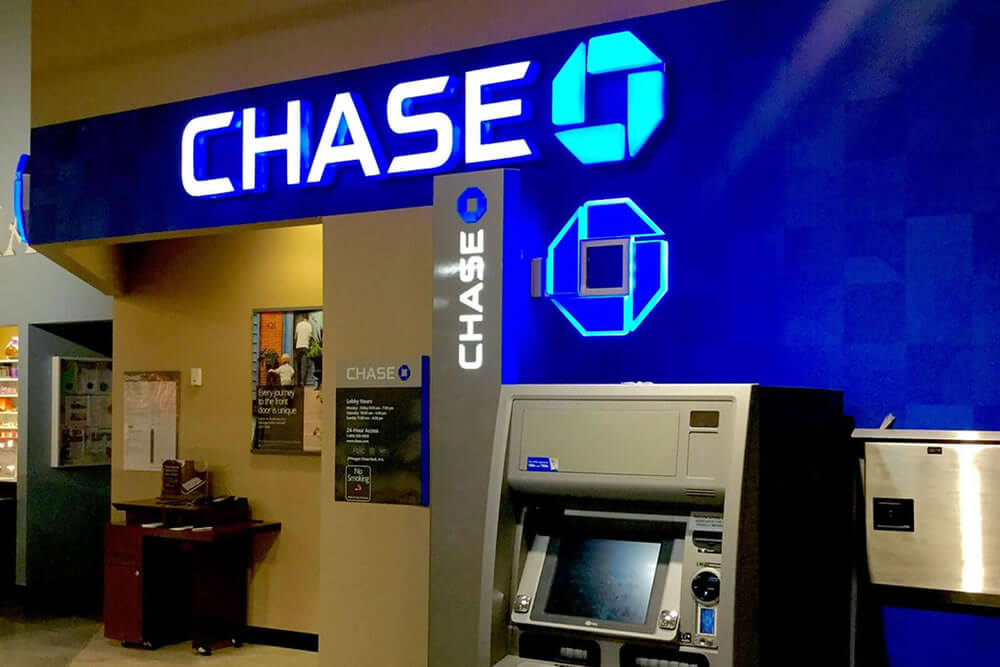 Chase Auto Loans
JPMorgan Chase is one of the world's largest financial institutes, ranked as the largest bank in the US and the seventh-largest bank in the world by the S&P Global. It operates with over 5,000 branches and 16,000 ATMs all over the US. From mortgage to credit cards and investment services to auto loans, this old and well-established bank deals in all sorts of financial services.
If you are mulling over applying for an auto loan, Chase should make the list of lenders that may get your loan application. Generally, it is usually a good idea to seek an auto loan from a well-reputed bank like Chase. However, there is always a flipside that you need to watch out for. Also, borrowers are available with so many auto loan rates from different banks and companies these days that it is best to dissect every offer in detail to get the best deal.
In this post, we will dissect that Chase auto loan to help you decide on your own if you should apply for it.
Major Features of Chase Auto Loan Deals
First, let's look at all the salient features and components of Chase auto loans. These features often outweigh the sole attraction of lower auto loan interest rates.
Flexibility
Unlike other big banks and financial institutes with stringent auto loan conditions and requirements, Chase is pretty flexible on that front. The loan amount ranges from $4,000 to $600,000. Similarly, repayment terms are also quite lenient and flexible. You can pick repayment term as short as one year. On the other hand, you can spread them beyond six years (75 months).
You can get loans for new cars and used cars and apply for refinancing your existing auto loan as well. The Chase's auto loan interest rates are also very flexible and depend on your credit history and how the rest of the auto loan market is faring.
Auto Preferred Program
The other great thing about the Chase auto loan deal is its newly-introduced car-buying initiative called the Auto Preferred Program. Through this program, Chase assigns you a concierge at your local dealership. This concierge will do all the heavy lifting for you involved in the vehicle buying process. They will help you find discounts and the best financing options in line with your credit outlook, income, and savings. In short, if you are signing up for a Chase auto loan, you can get around all the hassle of finding a car at dealerships. Chase will take care of that through its Auto Preferred Program.
MyCar
Chase has recently introduced a car-management platform for its customers. If you already have a Chase account and are applying for the auto loan it offers, you can use this service called MyCar to find out a lot of real-time information about your vehicle. The information provided by MyCar includes maintenance schedules, safety recalls information, and current estimated market value.
Chase's other plus is it doesn't charge an application fee for its auto loan offers in all states (except for Ohio and Indiana). Also, no early repayment penalties are part of Chase's auto loan deals. If you have experienced an improvement in your income stream, you can pay off your Chase auto loan before the end of the repayment term without incurring any penalties and fines.
Things to Watch Out For While Getting the Chase Auto Loans
Apart from the beneficial services we have discussed above, you also need to factor in the following things to decide if Chase auto loan is good for you. You can get 0.25% auto loan interest rate discounts if you are a Chase private client who maintains an average daily balance of $250,000 in their business, investment, or personal accounts. You can also get the same 0.25% discount on auto loan refinancing if you already have a checking account with the bank.
Chase hasn't categorically outlined its credit score requirements for auto loans. However, its auto loan marketing copies and service documents repeatedly state that a client should have fair to excellent credit rating. From what we have observed, Chase auto loans best suit people with a credit score north of 670.
You can acquire the Chase auto loan without making any down payment. We will advise against leveraging this offer. An auto loan offer seems great when you are paying down a big chunk of money. However, it is not great for the repayment phase. Not only will it extend your repayment duration, but it may also affect auto loan rates.
While applying for Chase auto loan, you can only get your car from the dealers that are part of Chase's own network. Also, switching dealerships after getting approved for a loan can entail exhausting paperwork. So, take care of that. First, find Chase's partnered dealership in your state and city through its dealer locator tool. Finalize the dealership and then apply for an auto loan.
Are Chase Auto Loans Good for You?
From the above discussion, it is pretty clear that Chase auto loans can be both good and bad for a borrower, depending on multiple factors. Here, we are wrapping up how and why Chase auto loan can prove to be good or bad for you.
Chase Auto loans are good:
If you are a Chase private client, you can leverage the bank's auto loan interest rate discount.
If you are already using Chase's banking services through a checking account, then its auto loan refinancing can also earn you an interest rate discount.
If you want to get around the hassle of hunting a good vehicle and signing up the best financing offer, Chase's car-buying service that provides concierge's expertise will come in handy.
Chase auto loan is also a good option for you if you don't have money at the moment and can't make the down payment.
Chase Auto Loans are not suitable:
If you have picked the car dealer of your own choice, then chase auto loans might not be for you.
If you are looking for multiple auto loan interest rate discounts not subjected to any conditions, you should look elsewhere.
If your credit score lingers in the range of 500-600, you may get trouble qualifying for the chase auto loans. If you don't want that hassle, you can look for options beyond Chase auto loans.
Before we sign off, we would like to give you a snapshot of Chase auto loans' important details for different scenarios.
| | New Car | Used Car | Refinancing |
| --- | --- | --- | --- |
| APR Range | 4.19-15.99% | 4.34-14.84% | As low as 4.44% |
| Repayment Duration | 48-72 months | 36-72 months | 12-72 months |
| Early Repayment Penalty | No | No | No |
| Income Prerequisites | Not predetermined, different for every client | Not predetermined, different for every client | Not predetermined, different for every client |
| Minimum Loan Amount | $4,000 | $4,000 | $4,000 |