Are 84-Month Auto Loans a Good Idea?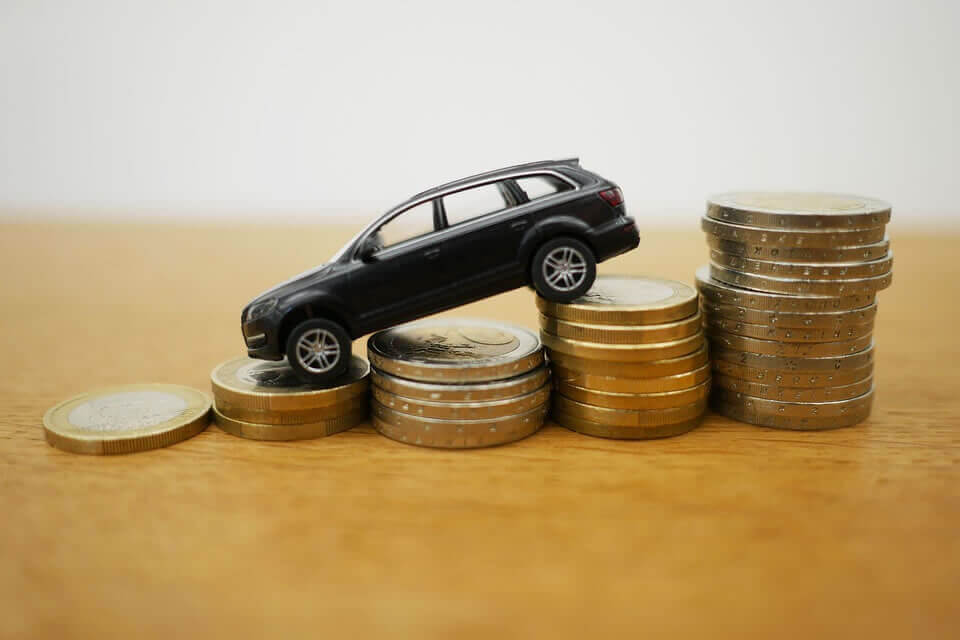 Auto Financing
The entire concept of auto loans, refinancing auto loans, and used auto loans is to make it easy and affordable for consumers to own a vehicle. In this context, an 84-month auto loan offer sounds like an excellent option to consider for getting your desired car on monthly installments without breaking your bank.
However, we won't recommend opting for 84-month auto loans based on that single point. Like any other auto loan offers, 84-month auto loan plans also come with several caveats. Have you been approached by an auto loan dealer offering you an attractive 84-month offer, and you are mulling over it? Keep on reading this post to get more clarity on how good or bad an 84-month auto loan could turn out to be.
To make it easy for you to understand, we will break down our discussion in sections. First, we will discuss all the upsides of opting for an 84-month auto loan. Then we will discuss all the downsides and things you need to watch out before inking an 84-month auto loan agreement.
The Upsides of 84-Month Auto Loans
There are multiple reasons why people opt for 84-month auto loans.
You Remain in Control of Your Monthly Payments
The longer term of the 84-month auto loan makes monthly payments more affordable. If you are already dealing with a mortgage, college loans, and paying off other debts, it is better to stick to those cheap monthly payments that don't strain your budget.
You Get to Drive the Car of Your Dreams
Let's suppose your favorite auto manufacturer has introduced the latest model of your favorite make. It is likely that you can't afford it for its upfront cost or even short-term loan auto loan offers with hefty monthly installments. On the other hand, the 84-month auto loan might make it possible for you to drive your dream car.
Debt Management Becomes Easier
As mentioned earlier, when you are already juggling multiple debts, an 84-month auto loan with its affordable monthly payments ensures your debt management doesn't go out of hand. Small auto loan payments you can pay in time will also save your credit score from taking a hit.
The Downsides of 84-Month Auto Loans
On the flip side, you will also find a lot of shortcomings of 84-month auto loans.
High-Interest Rates
There is no such thing as a free lunch. If a lender offers a long-term auto loan offer, more often than not, it comes at a higher interest rate. The continuous loan payment at higher interest significantly increases the overall price of the car.
Unavoidable Negative Equity
Negative equity is a condition in which the liabilities on the assets exceed its actual value. As soon as you sign an 84-month auto loan deal, you start owning an asset with negative equity. This negative equity comes into the equation due to automobiles' highly depreciable nature and the loan's long term. Negative equity doesn't hurt you as long as you are sticking with your current auto loan offer. However, if you want to change your financed car in that period due to any reason, you need to pay outstanding payments in full.
When a vehicle boasts negative equity, you will need to take some money from your own pocket to pay off its full price.
It Is a Long-Term Commitment
Eighty-four months means seven years, and this is a long-term commitment. Given the economy's fickle situation, you can't foretell your financial condition for such a long stretch. In short, there is a lot of uncertainly attached to seeing through 84-month auto loan plans without a hiccup.
Car Is a Depreciable Asset
It is one of the most powerful arguments against 84-month auto loans. Unlike real estate assets, cars are depreciable assets. Their value has to decrease over time (unless it is a one-of-its-kind vintage car). After seven years, when you will finish paying off your 84-month auto loan payments, your vehicle will have already been significantly depreciated.
Also, seven years is a long period to experience multiple maintenance and repair expenses, especially if your 84-month plan is basically a used auto loan. The expenses of car repair and maintenance, along with monthly loan payments, can become quite bothersome for your budget.
You May Bit Off More than What You Can Chew
Car dealers know that many potential clients can't afford the latest, brand new vehicles through regular auto financing plans. Therefore, they introduce those long-term auto loans that give borrowers the illusion that they can afford those expensive cars. But in reality, lenders are actually luring them into a trap of high-interest monthly payments for a long haul.
How to Get Out of the 84-Month Auto Loan Debacle
Let's suppose you enter an 84-month auto loan plan, and for some reason, it goes south. What to do in such a situation? The first step to deal with any unforeseen auto loan debacle is to pick a car dealer or lending company that lets you refinance auto loans. Refinancing your long-term auto loans can get you more favorable terms that may suit your budget better.
If you become fed up with the higher interest of the 84-month plan, you should refinance the auto loan and increase the number of monthly payments for cutting down the duration of the loan term. Some auto loan refinancing offers also let you make lump-sum payments. However, watch out for early payment penalties that might be linked to lump-sum payment options.
Are There Any Better Options?
If an 84-month auto loan doesn't sound like a good idea after the above discussion, there is no need to worry. You have many other options to auto financing options to consider.
To begin with, you can search for long-term loans that come with a low annual percentage.
You can also go down the lease route. In most lease plans, you don't have to pay large upfront costs and hefty monthly installments. Also, you get the option to buy the vehicle at the end of the least at its current market value. It is a good option to consider if you like driving the latest cars and are not interested in owning them as an asset.
If you can afford a large down payment, opt for an auto loan where you can pay a large chunk of the car's cost upfront to avoid the brunt of negative equity later.
Last but not least, opt for used auto loans. Used auto loans cut down the cost of insurance for borrowers. Moreover, the payment terms for used cars are also flexible and more suitable for your budget. Also, a well-maintained used car depreciates slower than a brand new car, so there is that.
Final Thoughts
This entire discussion has made it clear that an 84-month auto loan is not the best car financing option. You should only opt for it if you can't live without driving an expensive brand new car and don't get bothered by paying a huge amount on top of what the financed vehicle originally costs.
Visit CarLoans.com today to research refinance auto loan offers, used auto loans, touchless car loans, online car loans, and so much more.