8 Best Auto Loans for Excellent Credit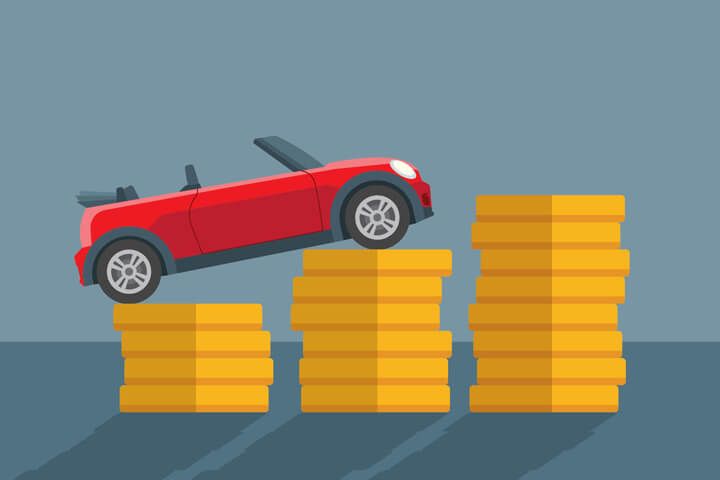 Auto Loans
There is a reason why financial gurus and experts tell us to maintain good credit scores. At the top of the list, a credit report highlighting no financial issues and boasting excellent scores makes it easy for the person to acquire loans - be it mortgages or auto financing. If you enjoy excellent credit and looking to buy a new car, you can easily find the best auto finance rates for yourself.
However, the availability of too many options can also spoil you for choices. If you don't want to go through every car financing offer on the block, continue reading this post. We have researched, shortlisted, and reviewed some of the best auto loans for excellent credit available in the market right now.
1. Capital One
Capital One tops the charts when it comes to banks with the best customer satisfaction ratings. Since it is a big bank working in the auto financing sector for decades, it boasts an impressive dealership network of over 12,000 individual auto dealers in almost every state. You can navigate through this extensive network to find dealerships near you through its robust and easy-to-use Auto Navigator.
If you have good credit and make anything between 1,500 and 1,800, you are eligible for Capital One's best auto rates.
Highlights
APR starting from 3.99%
36-72 months repayment term
Feature a dealership locator
Pros
Extensive dealership network
Quick loan application processing
Cons
Not available in Hawaii and Alaska
Not available for some Japanese and Korean cars
2. Bank of America
If you don't have bad credit woes, Bank of America (BofA) is another place to find the best auto financing loan rates. The application process of BofA is pretty simple. You can easily apply for the loan within 60 seconds via its online portal. The other great thing about BofA loan financing is it branches out into many categories. From new to used cars and refinance to lease buyouts, you can use BofA auto financing service the way you want.
Highlights
APR starting from 2.69%
12-75 months repayment term
Available in all states
Pros
Offers equally good loan rates on new and used cars
Quick online loan application processing
Encourages shorter repayment terms
Cons
A bit higher minimum loan amount
Not available for all vehicle makes
3. PenFed Credit Union
If you don't mind getting the membership of a credit union to enjoy the best auto financing rates, then PendFed is the perfect match for you. The Credit Union is known for its impressive auto loan program. It offers loans for all sorts of auto transactions (new, used, or refinancing). You can also get further discounts if you buy from its car buying service.
Highlights
APR starting from as low as 1.39% (for excellent credit score)
36-84 months repayment term
Available for almost all car models and makes
Pros
Impressive loan amount range - $500-$100,000
Discount on using its car dealership network
Available in all states
Cons
Credit Union membership is required
The higher minimum loan amount for longer repayment terms
4. MyAutoLoan
If you want to leverage your excellent credit for the best possible auto financing rates, you can give a try to MyAutoLoan. It is a platform that connects borrowers with lenders based on their credit score. If you boast an excellent credit score, you will be able to find all those lenders offering lucrative loan rates to the group borrowers boasting excellent credit. Even people with good and average credit can find the best possible loan deals on MyAutoLoan.
Highlights
APR starting from 3.49%
24-72 months repayment term
Available in 48 states
Pros
Also, have room for loan applications with bad credit
Allows users to reach out to multiple lenders
Cons
Not the lowest APR on the block
High minimum loan amount
5. Consumers Credit Union
Consumers Credit Union (CCU) is another good option if you want to take the credit union route for auto financing. CCU doesn't put any cap on the minimum and maximum amount of auto loans. Also, there is no minimum repayment duration. If you want to finance your car for one-month repayment, you can do that. Unlike other credit unions, CCU's membership is also easy to get due to its easy, minimum requirements. You can become a CCU membership by opening a savings account with just $5.
Highlights
APR starting from 2.69%
0-84 months repayment term
Available everywhere
Pros
No caps on the loan amount
No fine print terms and conditions
Also offers a 7-year repayment plan
Cons
Lowest rates entail stringent requirements
6. AutoPay
AutoPay is another auto financing platform that connects borrowers with lenders. It primarily helps people who are struggling with poor credit and trying to rebuild it. However, AutoPay also caters to people sporting excellent credit with some of the best auto finance rates. If you boast excellent credit (score north of 800), you may qualify for AutoPay's lowest APR of 1.99%. Besides regular auto financing, you can also use AutoPay for lease payoff and cash-back refinancing.
Highlights
APR starting from 1.99%
24-84 months repayment term
Nationwide availability
Pros
Not limited to excellent credit profiles
Get you the best loan rates from a pool of lenders
Easy registration and application process
Cons
The lowest loan rate is only available on a particular credit score range
7. Lightstream
SunTrust Bank has established an online lending service with the name Lightstream. The service caters to all those clients who want to get their loan approved without going anywhere. From application to processing and final approval with e-signatures, your entire auto loan deal is processed online. Lightstream offers a range of APRs, depending on your credit. If you boast a good credit profile, you can get loan rates lower than 3%. People with bad credit can also find suitable loan offers at Lightstream.
Highlights
APR starting from 2.49%
24-84 months repayment term
Available in all states
Pros
Borrowers with excellent credit can get unsecured loans
Entirely online loan processing
Available for all cars, new and old
Cons
Not for those who like to sign in-person auto loan agreements
8. Chase
If you already have a JPMorgan account, you can try Chase for your auto financing requirements. The bank offers auto loans with no down payments and processing fees. Also, you can enjoy a discount if you buy from Chase's partnering dealerships. People who have any type of account opened in the bank have their loan applications processed more quickly than others.
Highlights
APR starting from 3.09%
12-75 months repayment term
Available in all 50 states
Pros
No dealership haggling needed - guaranteed discounts
Offers customized loan calculator
Available for all car makes
Cons
Might not be that great for nonmembers
We hope that the above reviews help you find the best auto finance rates for your excellent credit profile. Visit CarLoans.com today to research current car loan rates, touchless car loans, online car loans, and so much more.